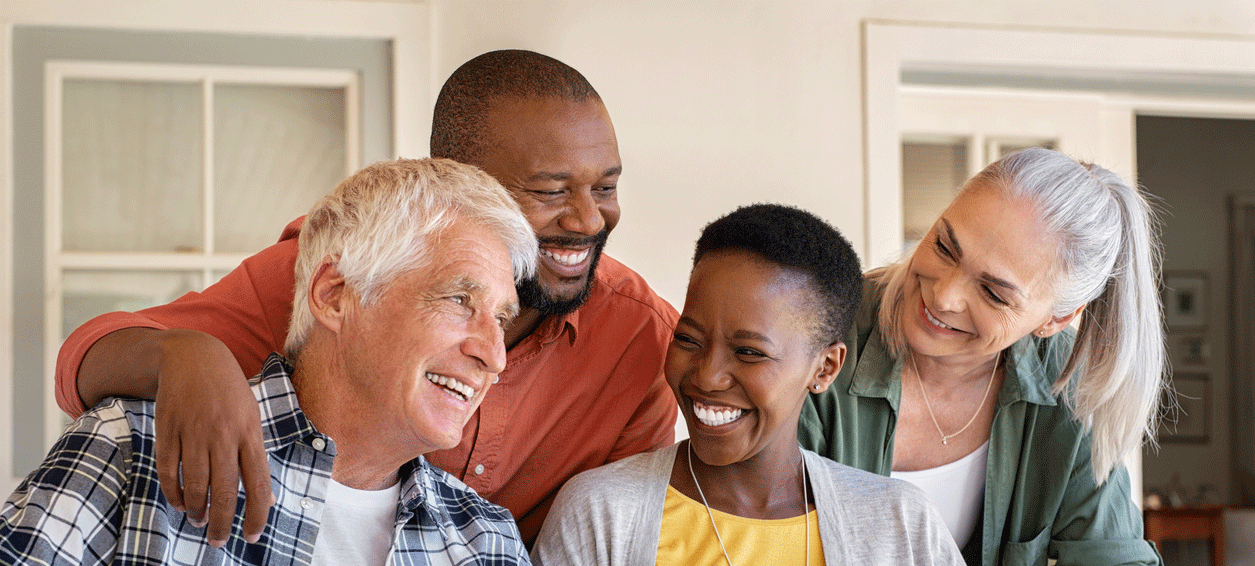 My Friends and Family
The referral program that pays!
My Friends and Family is a great way for our existing customers to receive even deeper discounts on our already low prices. Imagine getting your prescriptions for free, or even earning extra money by simply referring new customers to Drugmart.com. Once your referrals purchase with us you earn either discounts on your future orders, or you can redeem your referrals for a monetary pay-out.
How it works – three easy steps
Contact us to receive your unique referral code.
Share this code with family or friends who are not current Drugmart.com customers. They can then place an order with us either by phone or through our website, quoting your name and referral code. The referred person also receives 25% off their first order (up to a total of $250).
When they place their order a 5% credit (based on the value of their order) is automatically applied to your account which may be redeemed on your future orders. After placing their order the person you referred may get their own referral code and refer their own family and friends. Once their referrals place an order, they then receive a 5% credit and you, as the original referring person, get an additional 2.5% added to your account for each subsequent referee's purchase. See the chart below for examples.
Watch Your Savings Grow!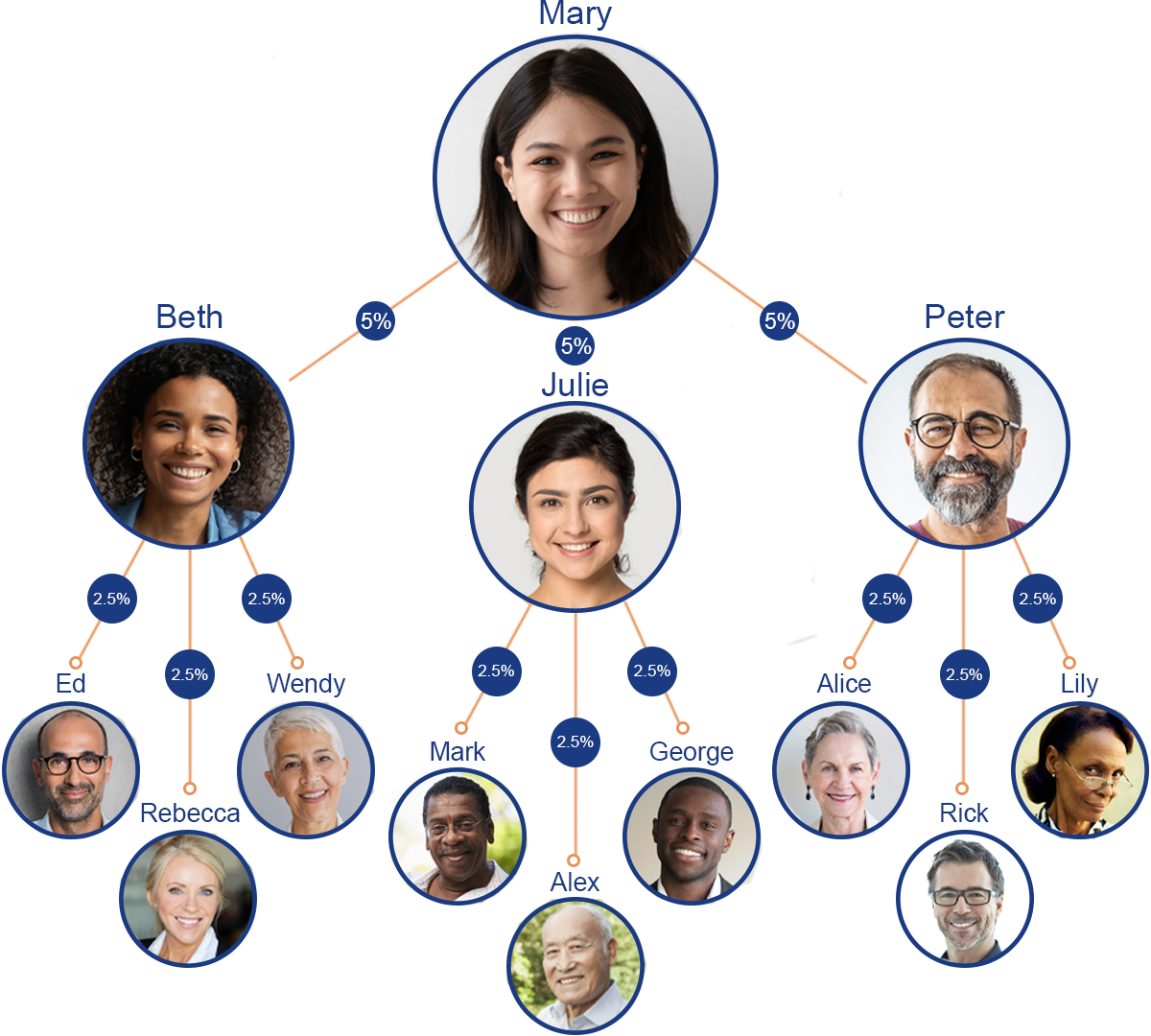 How Credits Add Up
When Beth, Julie and Peter each place orders valued at $100, Mary earns a $15 credit on her account.
When each of Beth's, Julie's and Peter's referees place orders valued at $100, Mary earns an additional $22.50 ($37.50 in total) and Beth, Julie and Peter each earn a $15 credit on their accounts.
Terms and Conditions
Referral codes are only issued to current Drugmart.com customers. Customers are defined as anyone making a purchase of any value within the last three months at the time of requesting a referral code.
New patients are eligible for 25% off their first order with a maximum discount cap of $250. There is no minimum amount requirement for the first order.
To qualify, referees (people who are referred to us) must be new Drugmart.com customers.
No limits apply to credits earned - the more people referred, the more you earn!
Drugmart.com reserves the right to terminate the My Friends and Family Program at any time but all accumulated discounts at the time of termination will be fully honoured.
In order to convert your referrals to a monetary payment at least $50 in earnings must be accumulated. Monetary payments are subject to a $10 administration fee which is deducted upon pay-out by check.
Requesting a referral code does not assume any obligation - you are not obliged to refer anyone but why not take advantage of a great way to earn discounts and to share our great, inexpensive products with friends and family?
All expressed dollar values are in US funds.